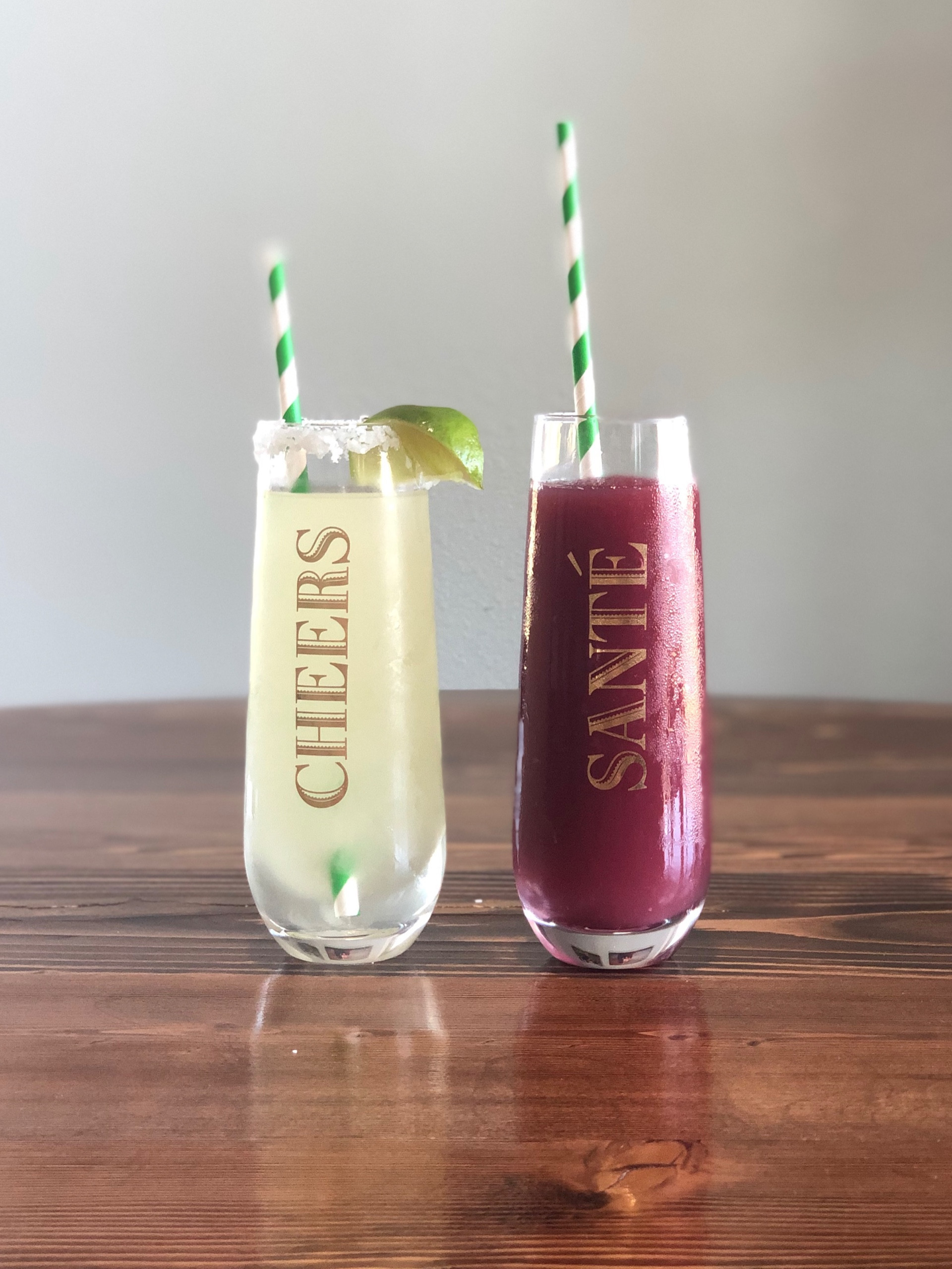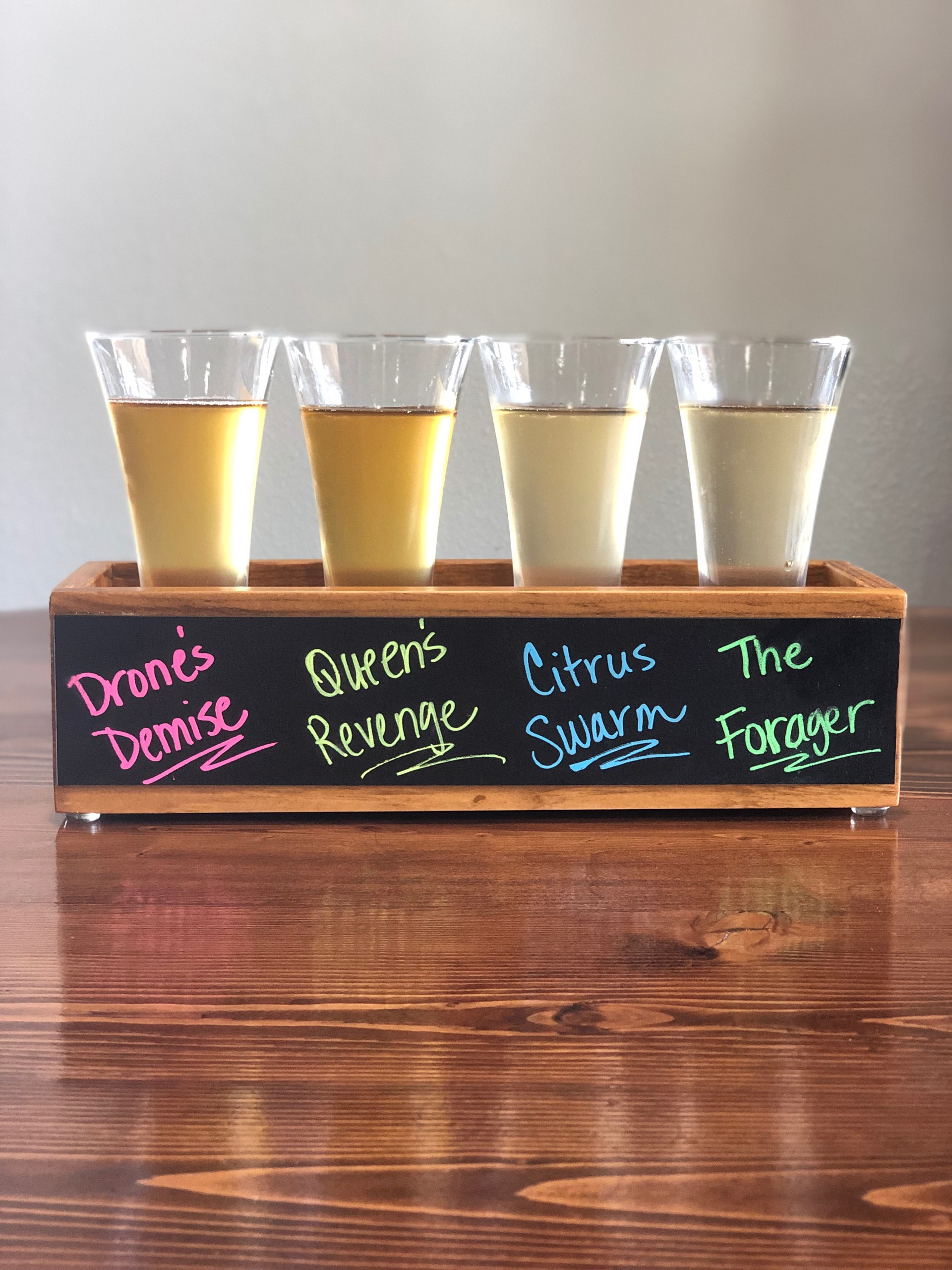 Tropical Bee (Piña Colada): Sweet mead and rum wine combined with pineapple and coconut. "Bee"ach worthy!

Strawberry Daiquiri Slushy: Real pureed strawberries mixed with our in house honey lemonade, rum, honey and our mead!

"Mead" A Rita: Our unique twist on a margarita, but made with mead!
Blueberry: Real blueberries combined with rum wine and honey mead to make the most delicious drink!

Swirl: Swirl any 2-3 slushies together!!
To Go:

Small:$8.00, Large: $10.00
Blackberry: Intense fruit flavor with a smooth and subtle sweetness.


Lemon: A crisp and refreshing mead made with lemons.

Honey: A sparkling mead made with orange blossom honey.

Peach: A sweet, crisp sparkling mead with hints of peach and ginger.

Cherry: A refreshing, cherry mead with hints of vanilla and almond.
Cranberry Orange: A spiced, sparkling, holiday mead with a kick!
Coffee: Our traditional sparkling mead made with Palace Coffee's Cold Brew!

Fandango:Pure blue agave nectar with a splash of zesty lime. This sparkling mead is a perfect sweet and sour combo!
Iced Tea: $2.50
English Breakfast
Sweet Apricot
Creme Earl Grey
Blueberry
Cranberry Apple
Madagascar Almond
Last Mango in Paris
Peppermint
Berry Berry
Jasmine & Flowers
Long Island Strawberry
Vanilla Green
Lavender Earl Grey
Pomegranate Hibiscus
Marzipan
Sweet Peach
Blackberry: A melomel mead with a fruit forward blend of blackberries and honey.

Cyser: A crisp and refreshing blend of tart apples and wildflower honey.

Raspberry: A dry mead made with clover honey and red raspberries.

Texas Two Step: Dry Mead.
Pyment-Grape Melomel. A blend of wildflower honey, tallow tree honey, and merlot grapes.

Traditional: A sweet, still mead that is made with wildflower honey.
Viking Blod: (19% ABV):
Nordic honey wine with hibiscus and hops.

GI Dansk: (19% ABV):
Ginger and hops Nordic honey wine.

Ribe Mjod: (19% ABV):
Apple and hops Nordic honey wine.

Vikingernes Mjod: (19% ABV):
Honey wine with hops added.

Klapojster Mjod (21.8% ABV): Nordic caraway honey wine.

Call in TO GO orders to 806-381-3446
Call in TO GO orders to 806-381-3446
Get any of our Meads on Tap in a convenient Growler to Go!!
16 oz Growler: $18
32 oz Growler: $32
Refills:
18 oz: $12
32 oz: $22
Root Beer
Made with Local Honey
Small: $2.00
Large:$4.00
Lemonade
Cherry or Regular
Made with Local Honey
Small: $2.50
Large:$5.00
A spice infused holiday cider meant to keep you warm and jolly this season.